Hot rubberized crack filling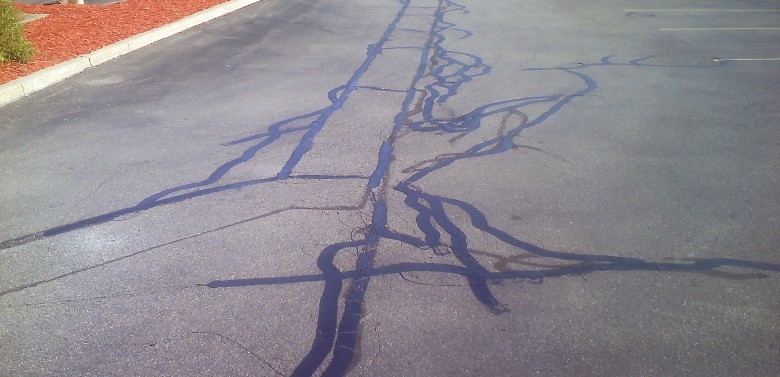 The most common damage to asphalt can occur with water intrusion through cracks in the asphalt. With the cold winters of upstate NY, water intrusion can cause cracks to form from constant freezing and thawing. Once the cracks have formed, Crack Filling is an essential Asphalt Repair remedy, in addition to Sealcoating, for long term pavement protection. Leaving cracks untreated in asphalt can result in potholes and degrade the quality of your asphalt quickly.  Proper Asphalt Maintenance will salve a lot of $money in the long run.
At A Perfect Seal, Hot Rubberized Crack Filling is part of every Sealcoating job, and the results will speak for themselves!  We also feature Blacktop Repair and Parking Lot Striping in addition to Asphalt Repair.
If you're close to the Vestal, Binghamton, Port Crane, West Corners, Main or Warren Center area, let's get started on your project today.  To request a quote, please click here.